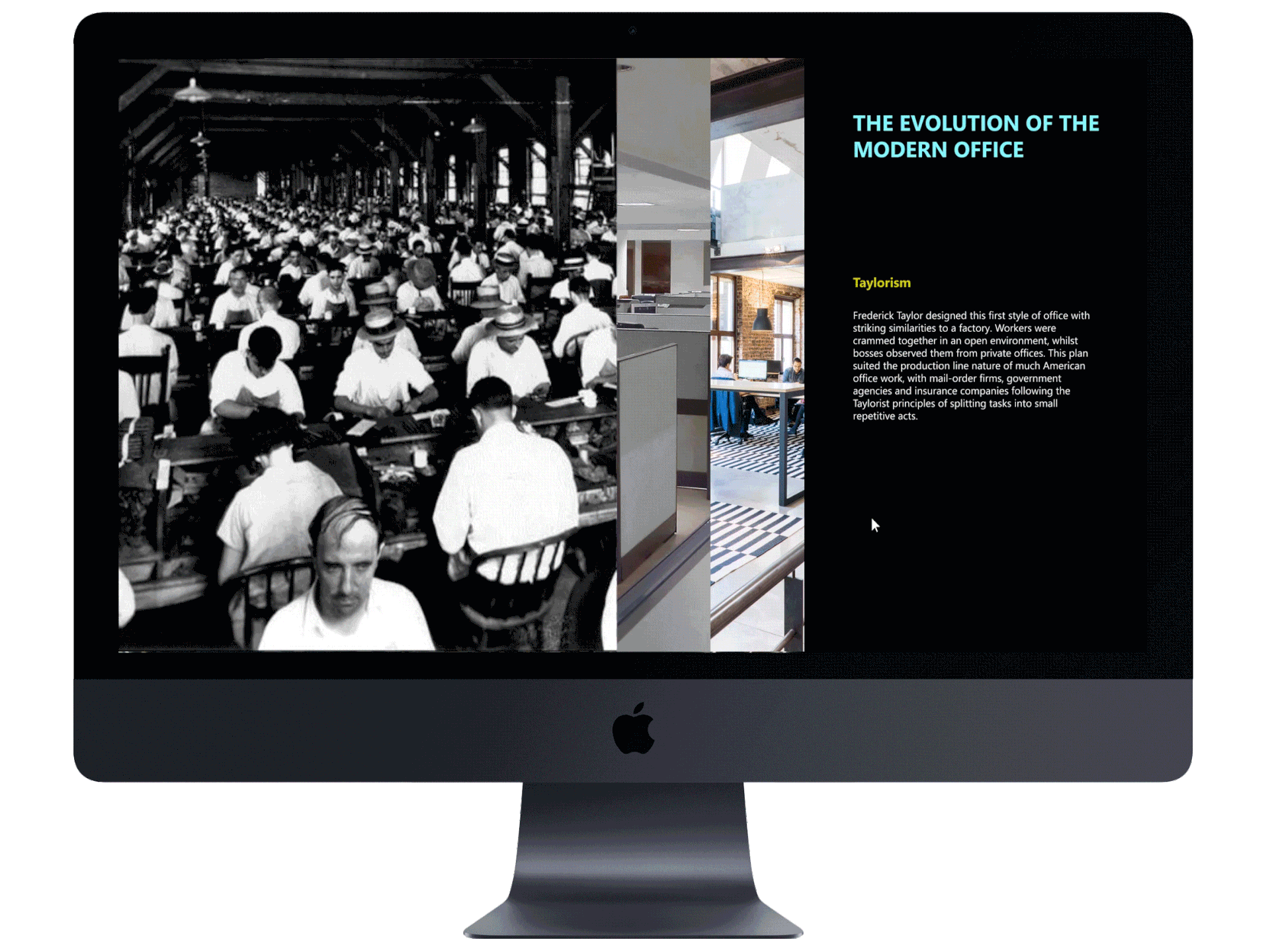 research, copy, prototyping,
interaction design
tools
XD, Hand sketching, PS, AE
overview

Interior Design-ED is an informative, interactive website that explains the impact design has on the spaces we engage in. The site was designed in response to social distancing to encourage users to look at their own homes and think about how they can build a work, entertainment, or sleep space to better serve them in day to day life. 
Before the pandemic, I was used to being in 3-5 different environments everyday. When my environment became virtually just a bedroom, I found there were some challenges I had to adapt to. More workers than ever are working from home, kids are home schooling, and people are asked to remain indoors. During a time in which offices and schools have closed, home takes on a new meaning.

Companies and individuals are finding working from home may be part of the new normal. Facebook and other companies have announced that those who would like to continue working from home may do so indefinitely. This new normal will shift, for many, the meaning of home.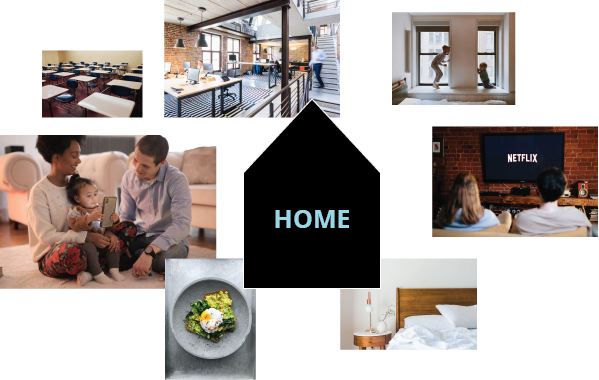 A rapid transition to working, schooling, and living most of our lives within our homes has challenged many to rethink the ways they maintain a work life balance. Work cannot simply be left at work when it lives at home.

How does the design of one's home help them focus, relax, and adapt?
and what can we learn from professional designs to help shape our homes?
touch points
I began by identifying touch points for the information I wanted the user to learn.
One challenge with informing about the elements and principles of design. In my early plans I had a specific section about the fundamentals but transitioned to incorporating those ideas into the narrative.


user journey map & sketches

I reorganized my touch points and created three branches to address some of key roles of the home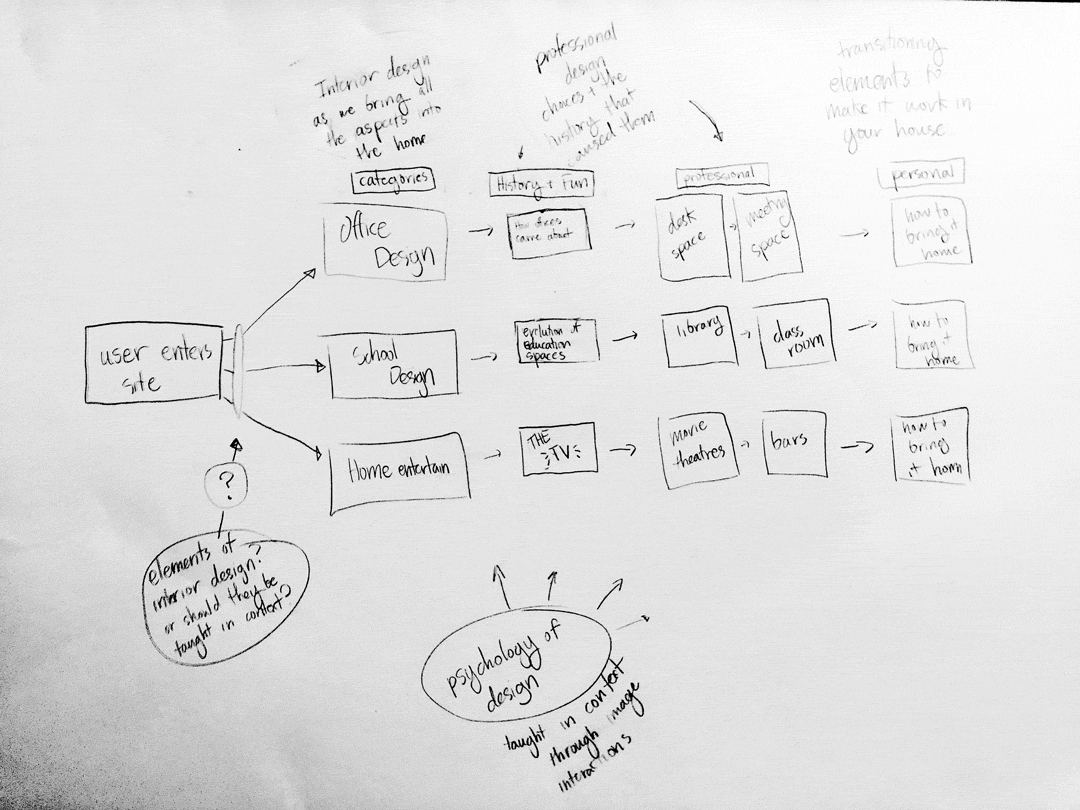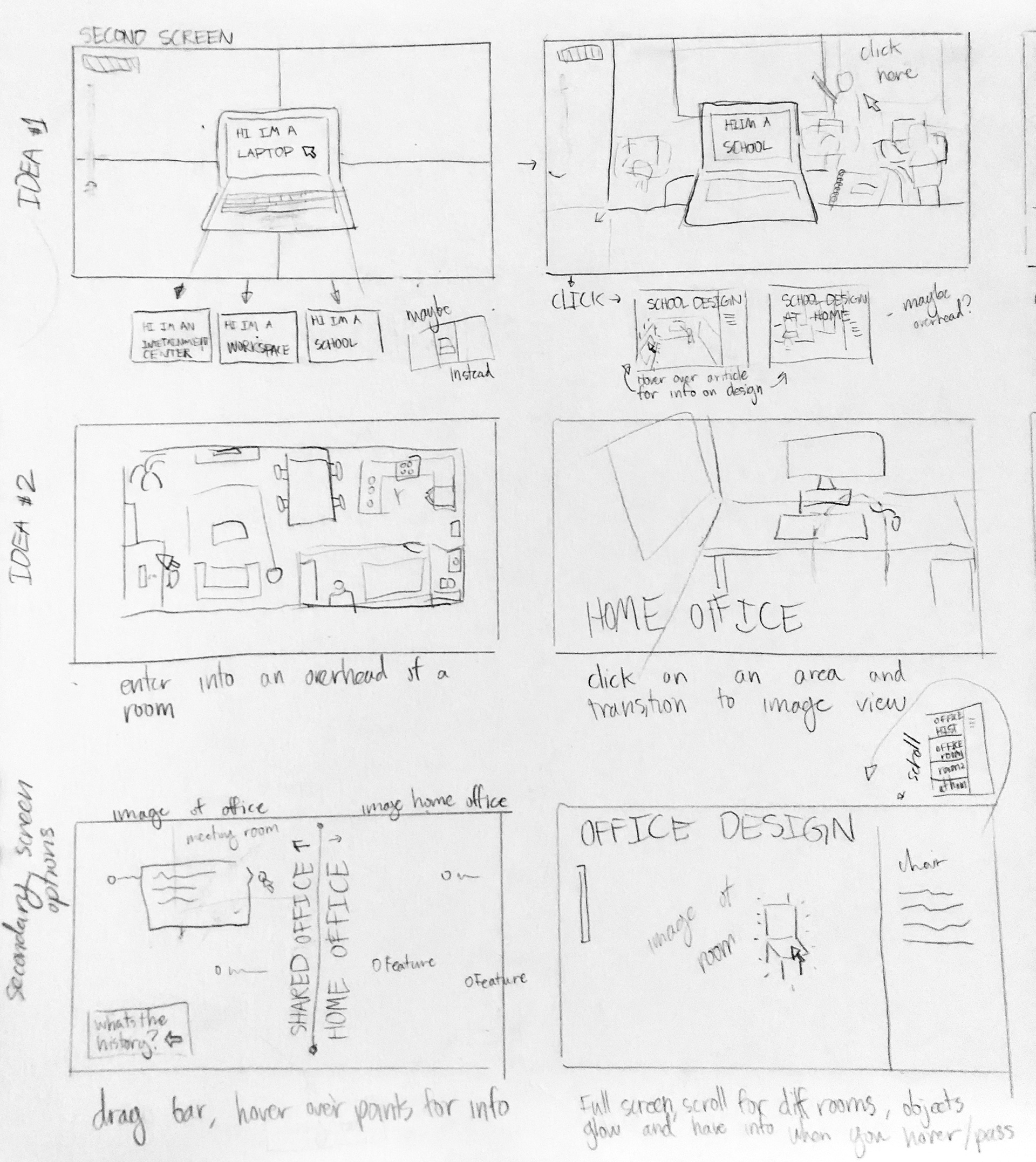 An interactive site provides a learning experience for users to better understand why interior design has evolved into what it is today, the psychology behind design choices, and how to use elements from professional design to make shape how they engage design in their own homes.

I spent one year as an interior design major. From that experience, I discovered that it was easiest for me to understand concepts as my professor pointed at individual features and explained them. I wanted to recreate this experience for my users. I designed the site to highlight and bring up explanations of key features as they hover over images, encouraging the user to explore and learn.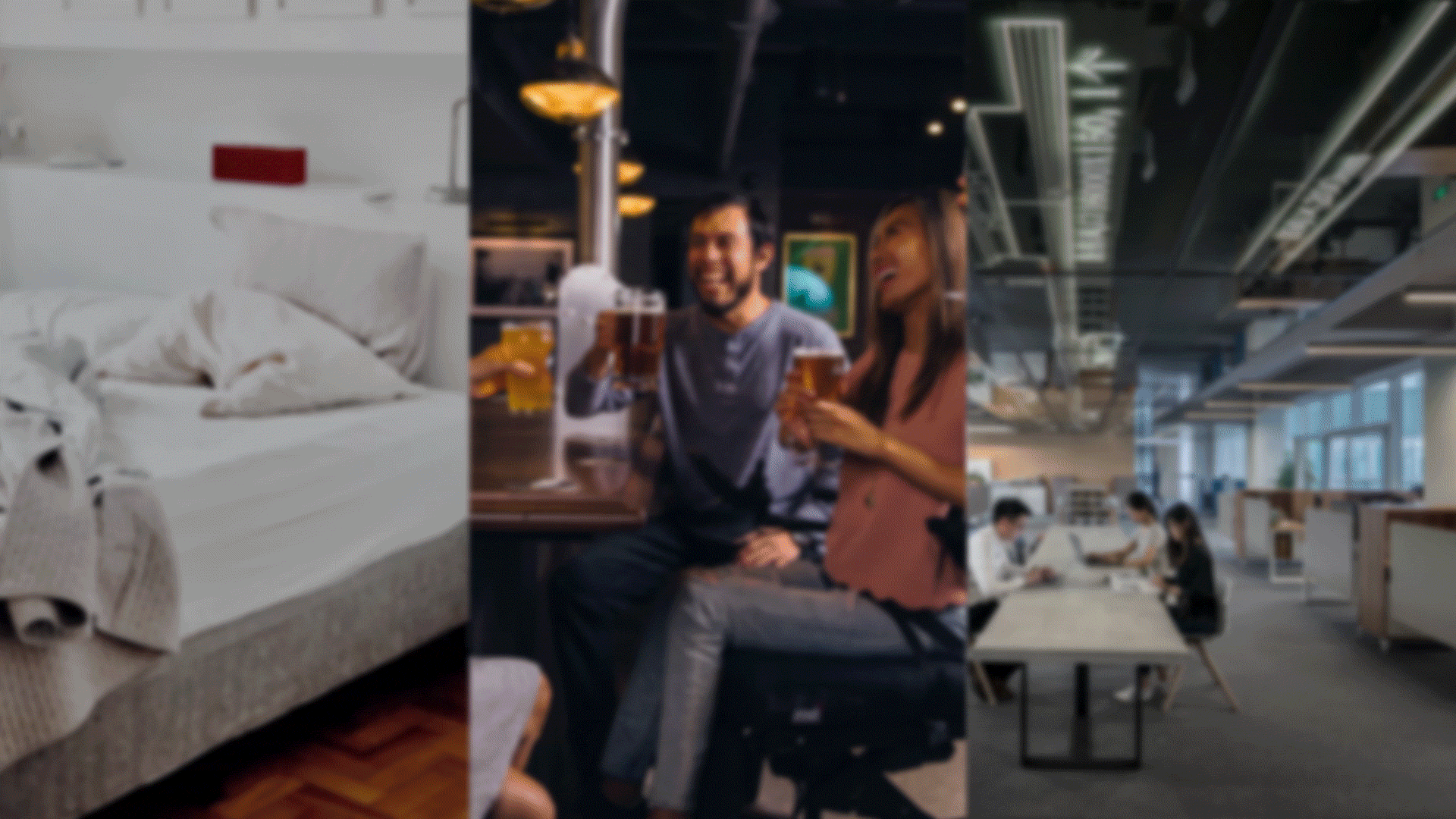 The user will hopefully feel more empowered to make informed decisions on how to optimize their space.

Knowing more about design psychology should help the user recognize why certain environments are shaped the way they are and I hope they will be able to make connections between the example spaces and their own lives.
I hope this inspires people to be thoughtful about the ways in which they organize or lay out their homes.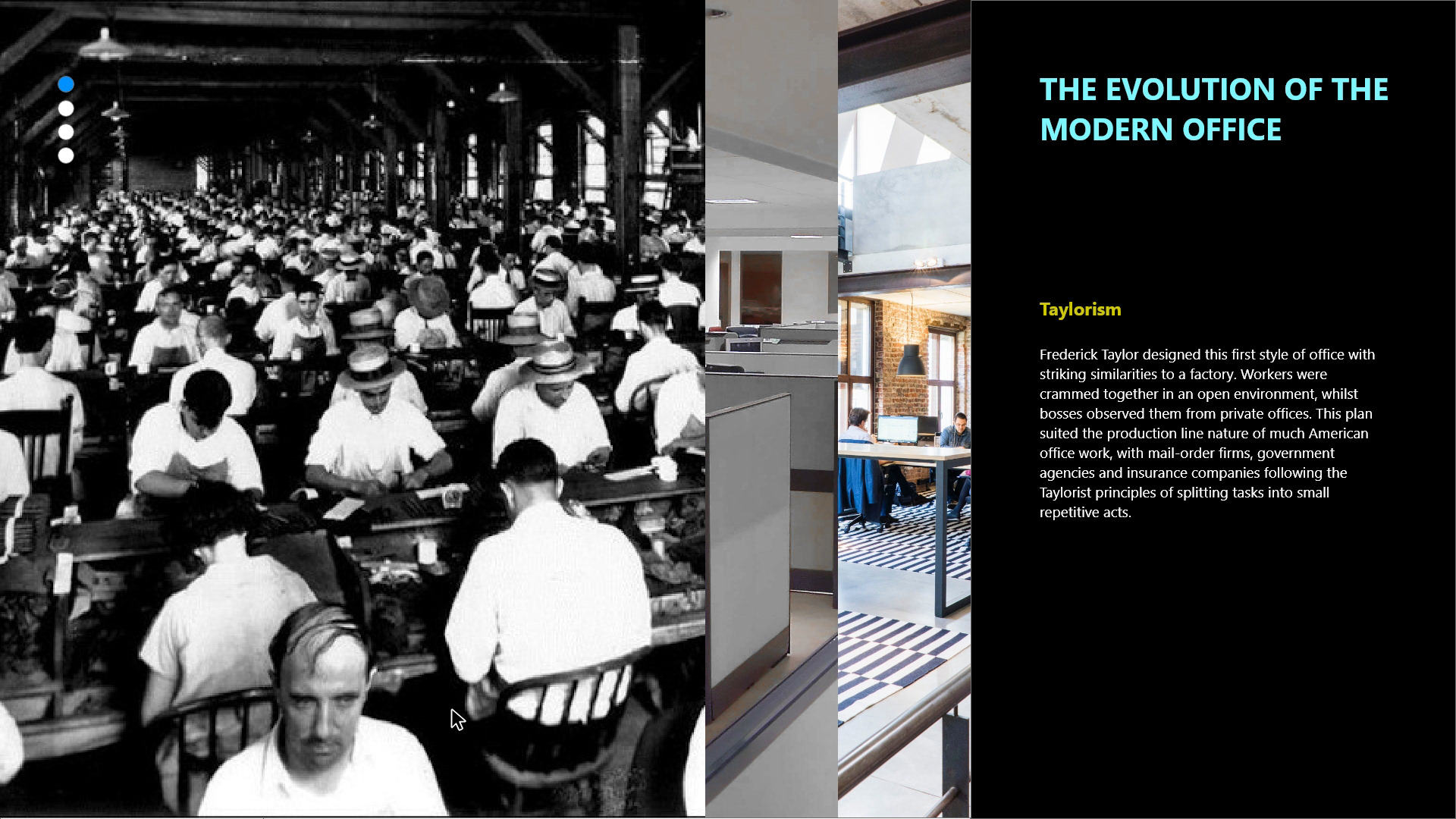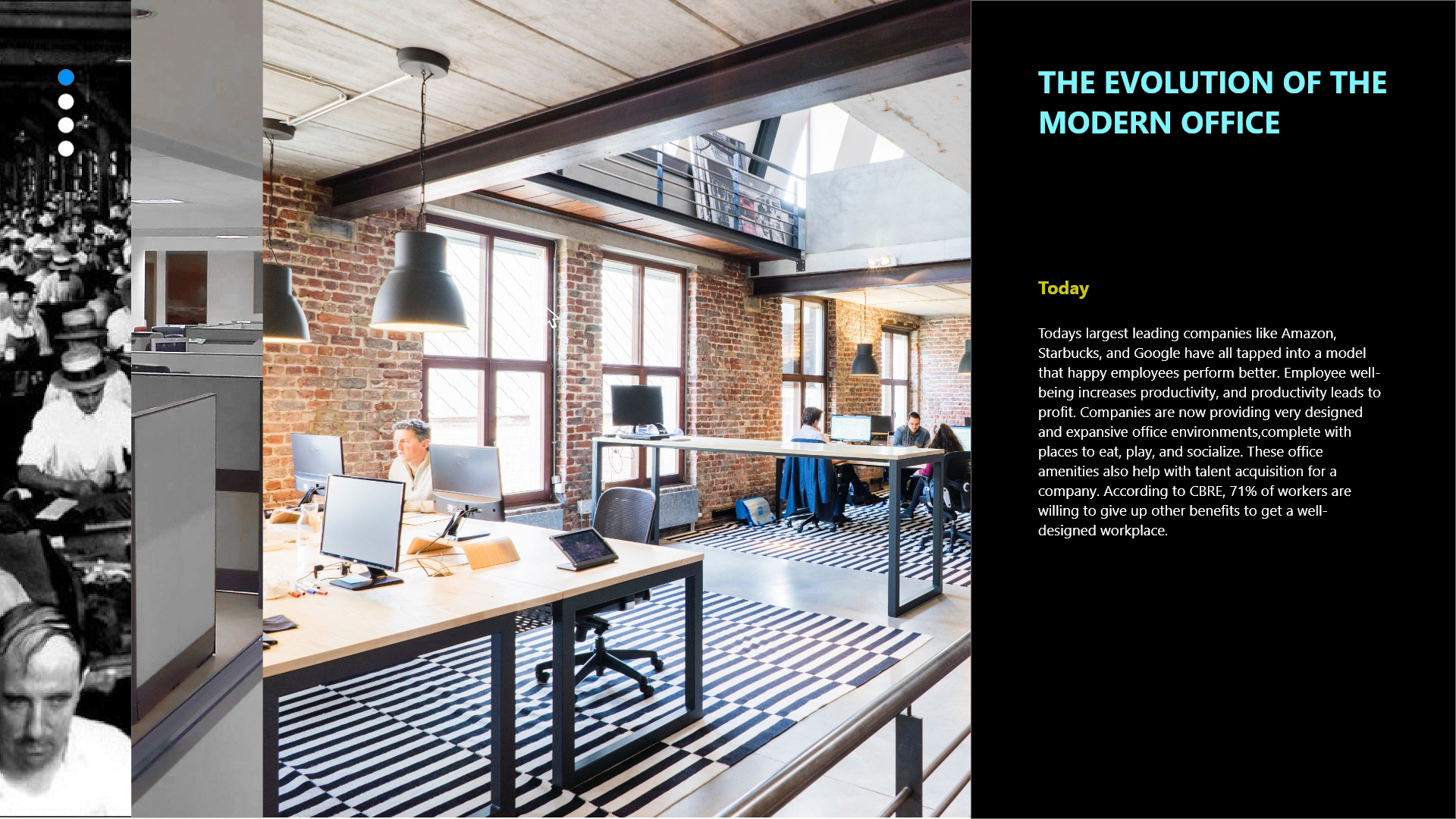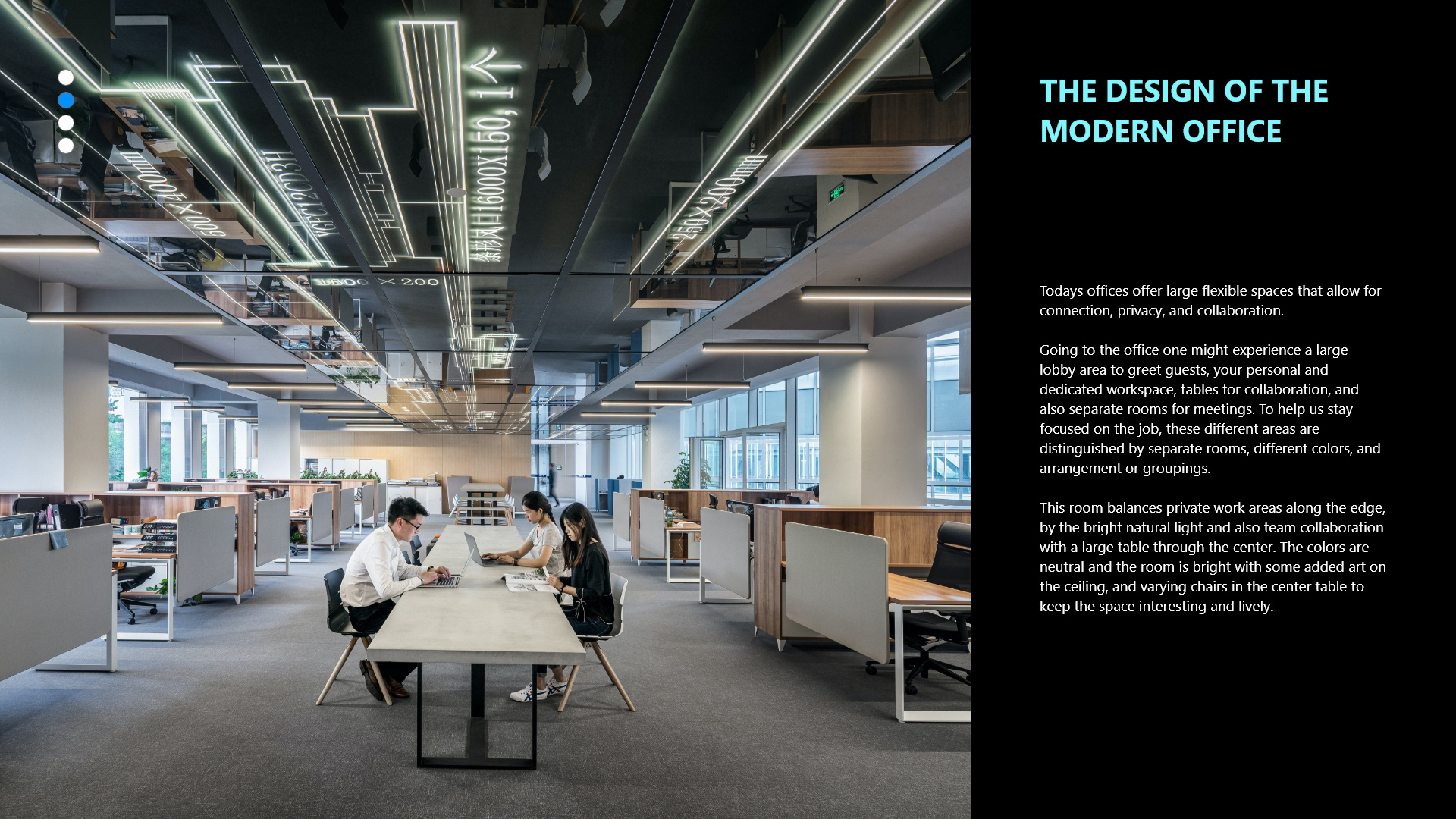 I believe this project's layout really answers a complicated set of information in a condensed and simply to navigate form. One area I believe this project could be improved is being more rewarding for a user than the visual essay format it is in right now. Some ways I might do this in the future is adding more color, changing to a more visually interesting typeset, or using more graphic elements than simply photos.

images for this project were gathered from pexels